Publikasi Dr Yi Ying pada Forum China-Indonesia People-to-People Exchange, Beijing 24 Okt
Forum internasional tentang pengembangan pertukaran masyarakat, atau dikenal dengan People-to-People exchange, diselenggarakan oleh Beijing University of Chemical Technology pada 24 Oktober 2021 kemarin. Forum ini bertujuan untuk mempromosikan kolaborasi antara perusahaan, universitas dan lembaga penelitian di sektor pendidikan kedua belah pihak. Dalam acara tersebut, lebih dari 20 pakar dan cendekiawan dari China dan Indonesia berbagi pandangan mereka tentang bagaimana mempromosikan pertukaran antar masyarakat antara China dan Indonesia.
Salah satu cendikiawan dari Indonesia yang terpilih untuk mempresentasikan karyanya adalah Dr Yi Ying dari Sastra China, BINUS University. Paper Dr Yi Ying yang berjudul "Technology-Transfer Cooperation to Prepare Talent for China-Indonesia Joint Companies Under BRI Intiative" sukses dipresentasikan dalam skala internasional dan memberikan sumbangsih pada kebijakan yang sedang diolah oleh kedua negara.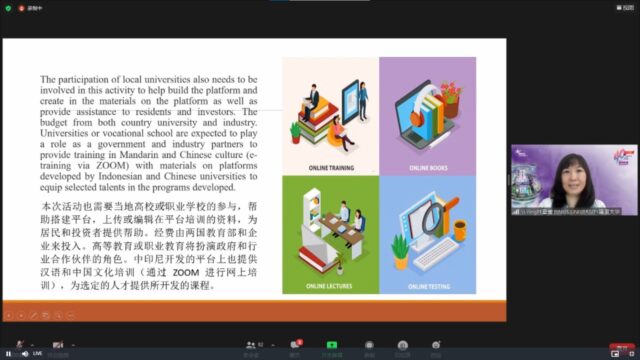 Hadir pula perkumpulan dari China National Chemical Engineering Group Corporation Ltd dan 70 universitas, perusahaan, dan institusi lainnya untuk mendorong kolaborasi China-Indonesia dalam pendidikan dan penelitian ilmiah.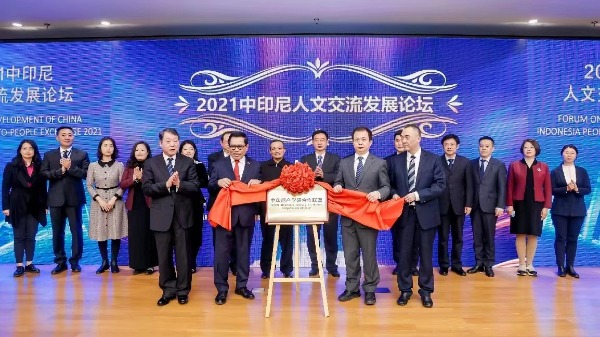 Forum ini membentuk platform internasional bagi pemerintah, think tank, perusahaan dan media dari China dan Indonesia untuk sering melakukan pertukaran di era pasca-pandemi dan berkontribusi untuk memperkuat rasa saling percaya antara masyarakat dari kedua belah pihak serta mengembangkan lebih lanjut kerjasama ekonomi dan perdagangan antara kedua negara di masa depan.