The 2nd ICComset 2019 Conference and Chinese Education in Technology Research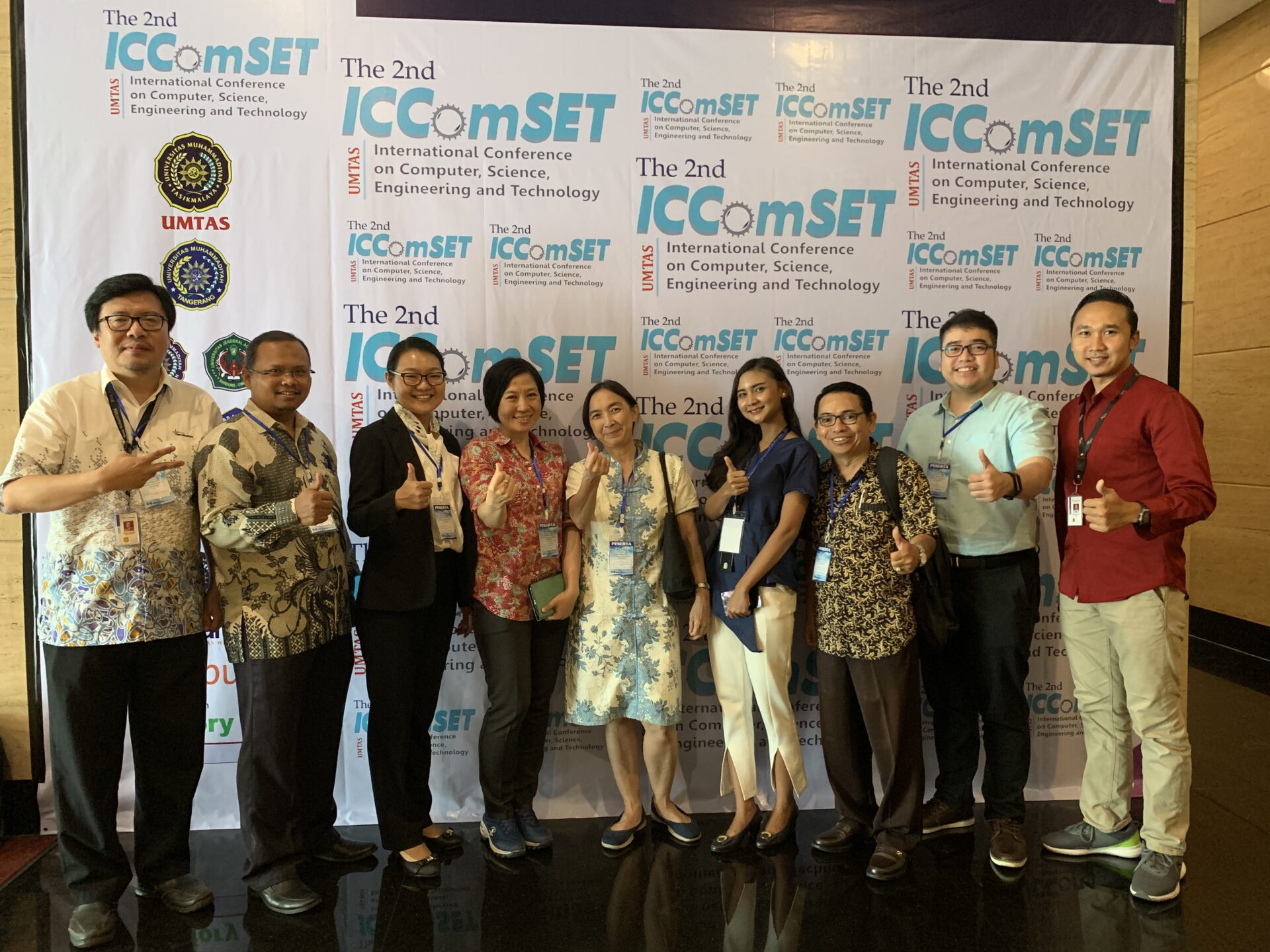 The 2nd International Conference on Computer, Science, Engineering and Technology(ICComset 2019) diselenggarakan oleh Universitas Muhammadiyah Tasikmalaya (UMTAS), diadakan pada tanggal 15-16 Oktober 2019 di Hotel Allium Tangerang. Mendapat dukungan penuh dari BINUS, Yi Ying老师,Julita 老师 dan Jureynolds 老师 mewakili Sastra China BINUS University untuk mempresentasikan 11 buah paper ilmiah, hasil dari  penelitian kolaborasi dengan Faculty Member(FM) Sastra China BINUS University, Sastra Inggris BINUS University, dan juga Universitas lain. Adapun 11 paper ilmiah yang dipresentasikan adalah mengenai pendidikan bahasa Mandarin yang digabungkan dengan bidang ilmu berbasis teknologi dan IT.
Kesebelas paper ilmiah yang dipresentasikan, diantaranya:
Design and Implementation of Internet-Based Flipped Classroom in the Introduction to Chinese Business Course at the Chinese Department of BINUS University. (Jureynolds; Yi Ying)
Characteristics and Challenges of Chinese E-Learning Platforms in Indonesia. (Jureynolds; Yi Ying)
Mandarin Learning Styles in Millennials. (Sofi; Yi Ying)
Smart Word Aplication Design for Learning Mandarin-Indonesia Vocabulary. (Yi Ying; Fu Ruomei; Putri Mustika Susilo)
Using Flashcard To Attract Student Interest In Learning Mandarin Language. (Yi Ying, Devita Marchelline, Gracia Wijaya)
The Need For The Game Based Learning Method In Learning Mandarin Language. (Yi Ying, Yulius.S, Andi Juniarto)
The Development of Chinese Grammar Checker Website based on Natural Language Processing. (Julita Wangi, Kelly Rosalin, Theresia)
The Relevance of the Indonesian China Literature Graduates Hard Skill with the China Companies Need. (Ali M., Yi Ying, Sasmoko, Jureynolds)
Soft Skill Description of Indonesian China Literature Graduates: Case Study in Three Universities in Indonesia. (Yi Ying, Jureynolds, W Andreani, S M Setiana)
Strategies to Overcome the Difficulty of Learning Indonesian Language Affixes for Chinese Students. (Yi Ying, Fu Ruomei, SM Setiana, Darmawan)
The Ability to Understand Mandarin Numeric Words on Junior Students of China Literature Program. (Yi Ying, Jureynolds)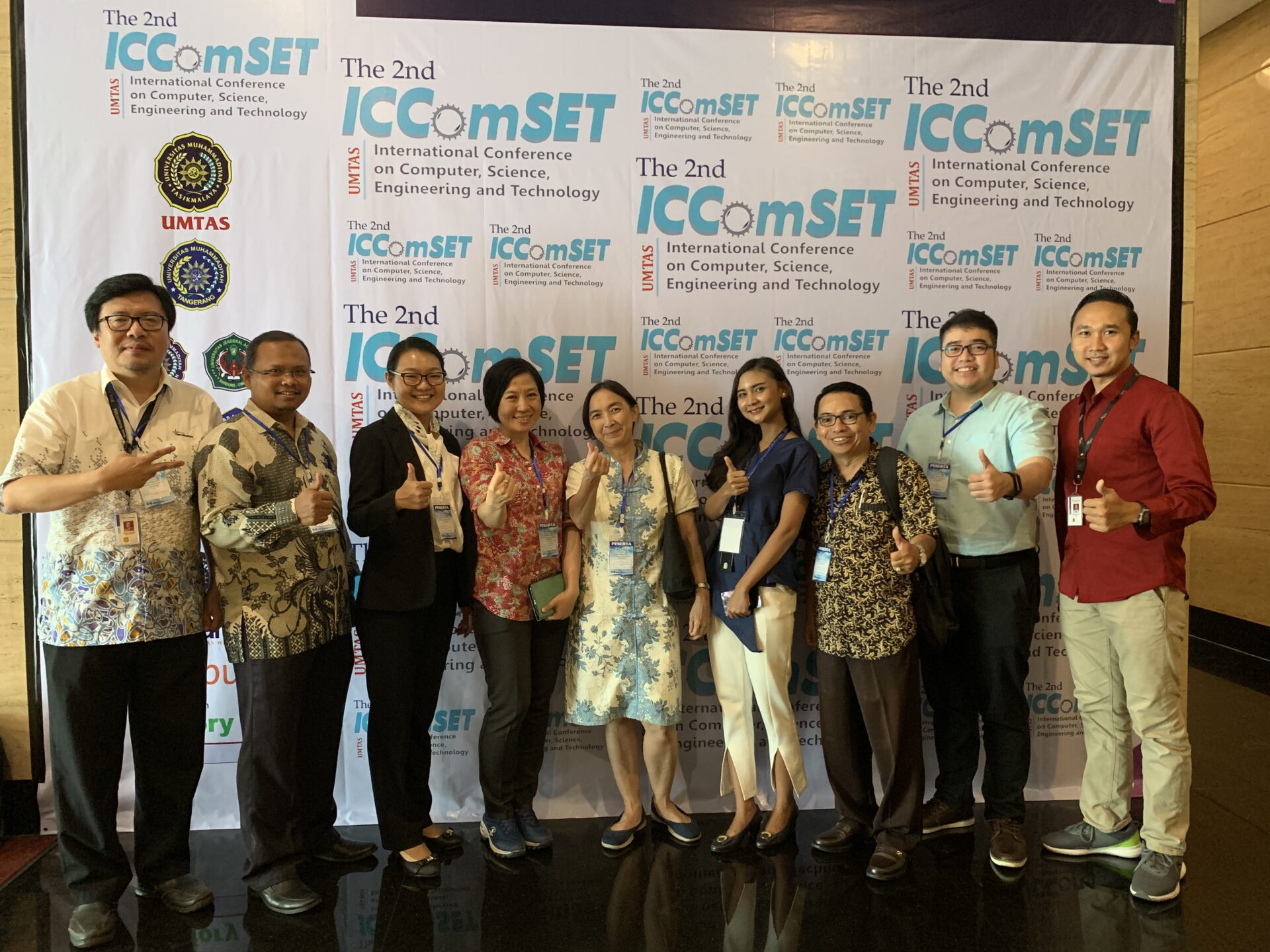 Melalui konferensi internasional kali ini, kiranya dapat mendorong FM Sastra China untuk dapat berkolaborasi dengan jurusan lain, maupun dengan Universitas lain. Selain itu, dengan menggabungkan penelitian rumpun ilmu pendidikan bahasa Mandarin dengan teknologi dan IT, kiranya dapat mewujudkan penelitian bersifat multidisiplin ilmu di Sastra China BINUS University.