The 2nd Forum on Education Cooperation With ASEAN Countries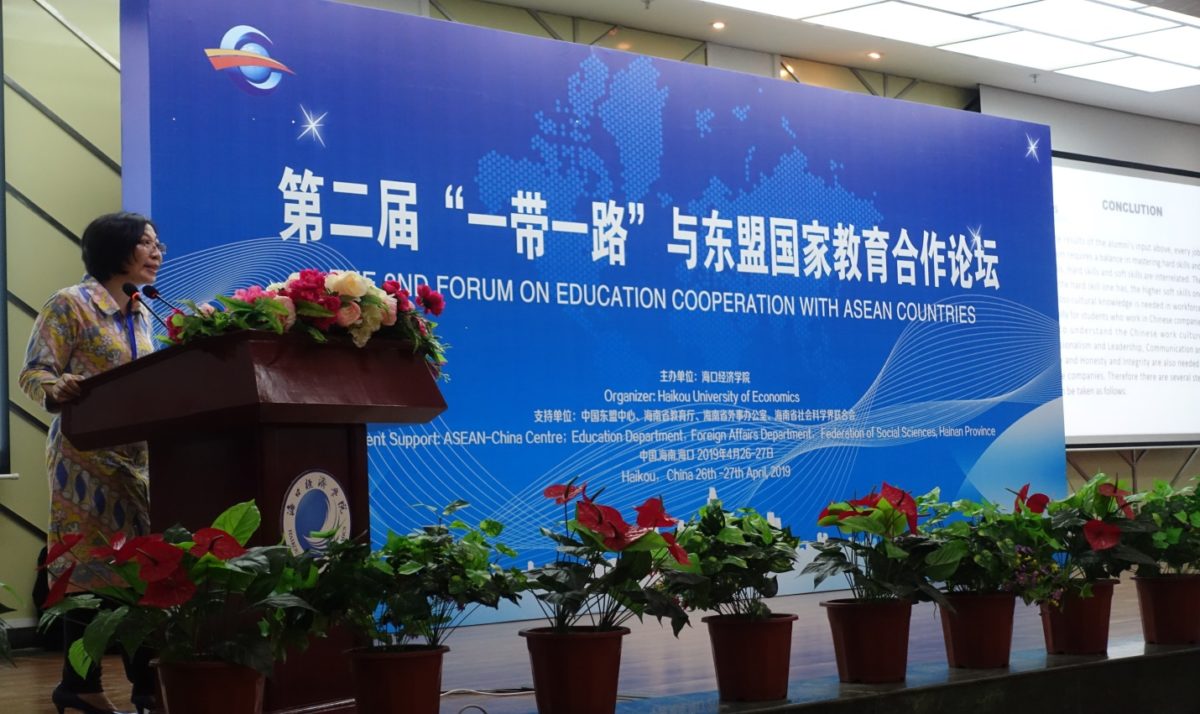 Pada tanggal 26 April 2019, Ibu Yi Ying, ketua jurusan Sastra China, BINUS University, diundang oleh Haikou Economic University untuk memperesentasikan paper yang berjudul: Strengthening Indonesia-China Higher Education Cooperation to Increase  the Quality of Mandarin Skill in Supporting the Belt and Road Initiative. Forum ini dihadiri oleh peneliti dari 6 negara di ASEAN seperti Indonesia, Laos, Malaysia, Filipina, Vietnam, Singapore, dan China.
Kegiatan ini juga menjadi ajang tukar pikiran para peneliti dari ASEAN dan China serta memperluas networking dan menggali kemungkinan untuk riset dan publikasi bersama.