Kunjungan Ke Maritime and Port Bureau (MPB), Ministry of Telecommunication and Communication (MOTC)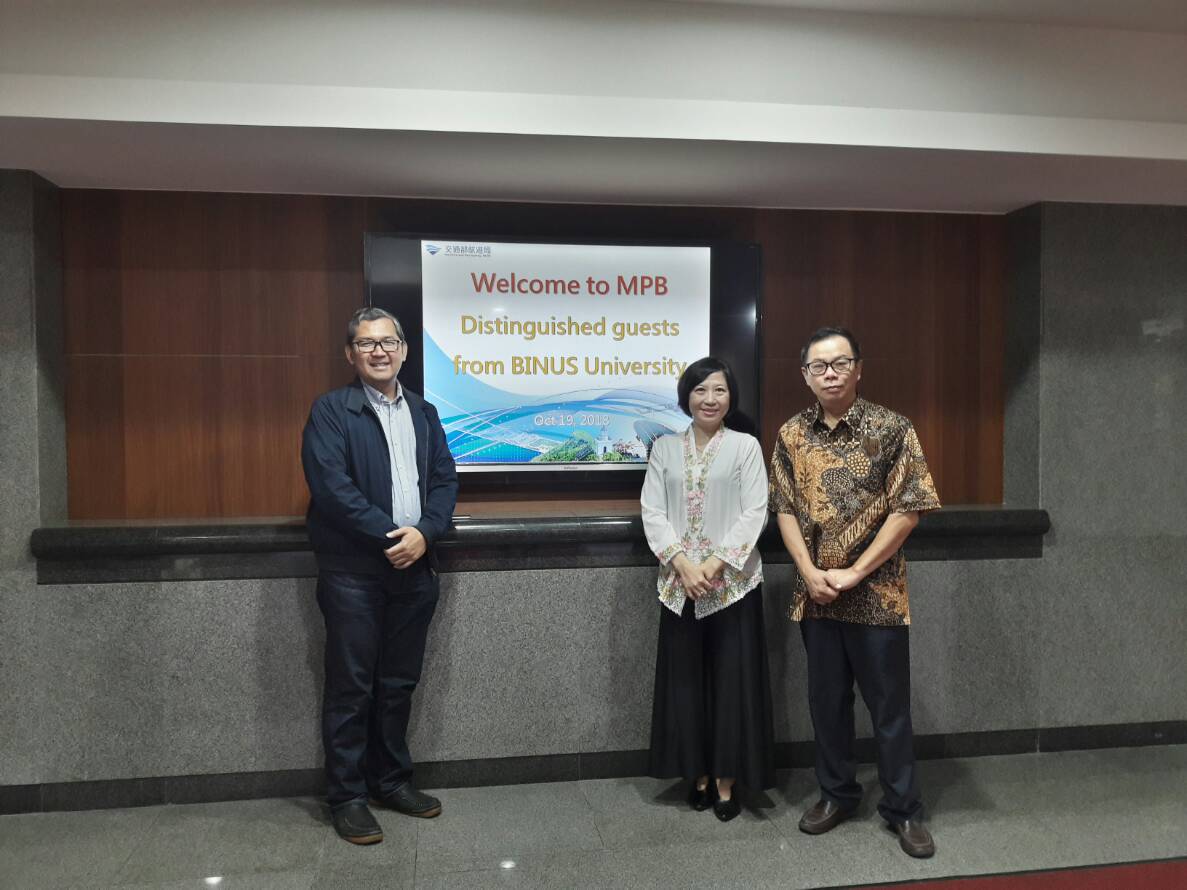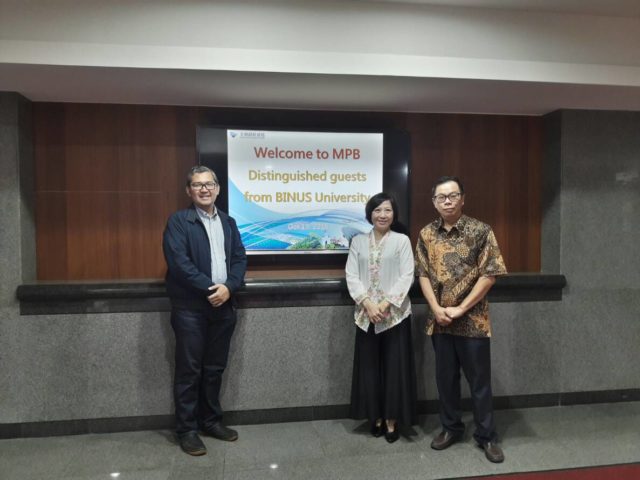 Pada tanggal 19 Oktober 2018, Prof. Tirta Nugraha Mursitama (International Relations Department), Dr. Shidarta (Business Law) dan Ms. Yi Ying (Chinese Studies Department) berkunjung ke MPB (https://en.motcmpb.gov.tw/) dan disambut oleh Deputy Directur General, Dr Pin-Chuan Chen, the Maritime and Port Bureau, Miss Huang, Ling-Yuh (Chieft, International affairs Section), Hsieh, Tzu Chi (Officer). Mr. Pin-Chuan Chen mengucapkan selamat datang kepada tim BINUS University dan berharap bisa mempererat kerjasama dengan adanya tanda tangan MOU antara MPB dan BINUS University.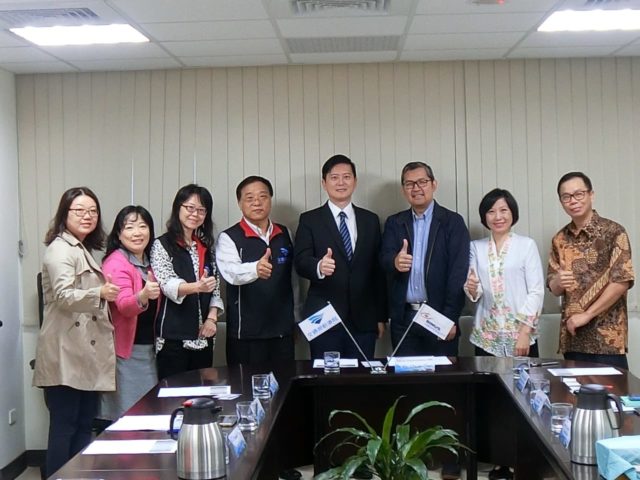 Selama ini MPB belum mengadakan kerja sama dengan universitas di Indonesia dan rencananya akan bekerjasama dengan Universitas Sriwijaya Palembang dan BINUS University.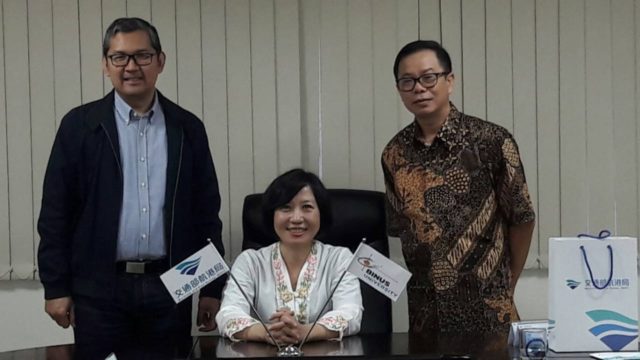 Kerjasama bisa dilakukan dalam penelitian dan pertukaran mahasiswa. Delegasi BINUS University juga memperkenalkan diri dan sejarah serta BINUS secara umum serta tujuan kunjungan. Pembicaraan dilanjutkan dengan diskusi mengenai fungsi MPB dalam Free Trade Port. Serta kemungkinan Indonesia bisa belajar kemaritiman Taiwan dan cara mengelola perdagangan maritime dan hukum maritime.