2nd Congress of APSMI and International Seminar

Pada tanggal 18-22 Juli 2018, Dosen Sastra China mengikuti Congress APSMI (Asosiasi Program Studi Mandarin Indonesia) yang diwakili oleh Yi Ying 老师 selaku ketua Jurusan dan Putri 老师 di Universitas Sumatera Utara, Medan. Asosiasi ini merupakan asosiasi yang
mempersatukan Program Studi China / Mandarin dan memperkuat kerjasama antar 24 Universitas penyelenggara Prodi Sastra China di seluruh Indonesia.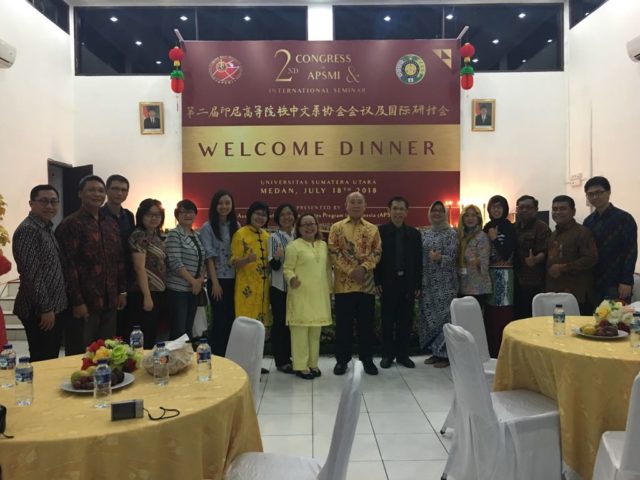 Welcome Dinner dihadiri oleh Bapak Walikota Medan.
Pada tanggal 19 Juli 2018, dimulainya International Seminar dengan tema "Pengembangan Bahasa dan Budaya Tiongkok di Dunia Internasional (The Development of Chinese Language and Literature in International World)"
oleh Keynote speaker :
1. Prof dari Huaqiao University, China
2. Ya Ying Huang, Ph.D. Director of Language Center National Taiwan Ocean University, Taiwan
3. Education Attache Indonesia Embassy for PRC, Beijing Dr. Murphy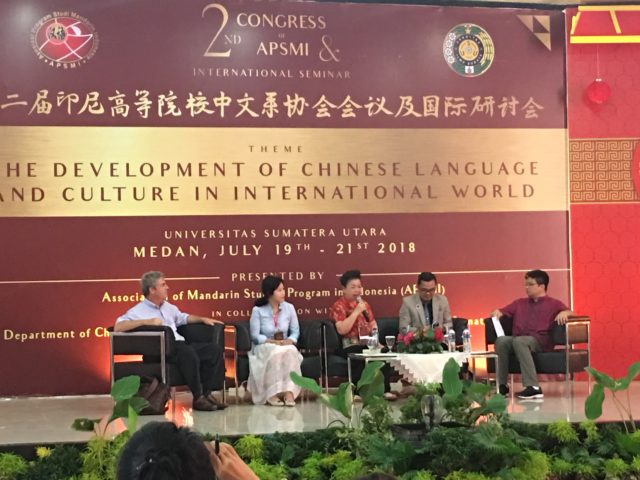 Panitia Congress mempersiapkan beberapa pertunjukan daerah Indonesia dengan perpaduan budaya Tiongkok.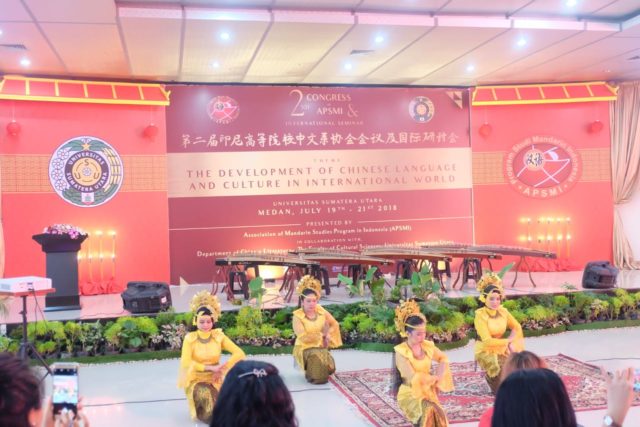 Dengan adanya APSMI diharapkan
dapat mengembangkan dan menjalin kerja sama dan jaringan informasi, komunikasi, konsultasi bidang pendidikan, bahasa, sastra, dan budaya China dengan berbagai kalangan, baik perorangan maupun antarlembaga, dalam dan luar negeri.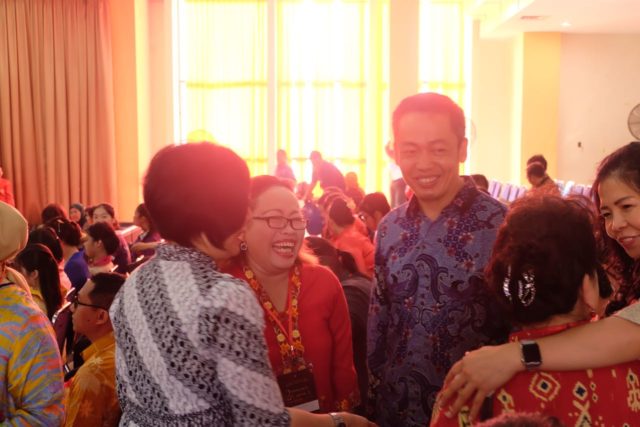 Terbentuknya kepengurusan periode baru APSMI tahun 2018-2021.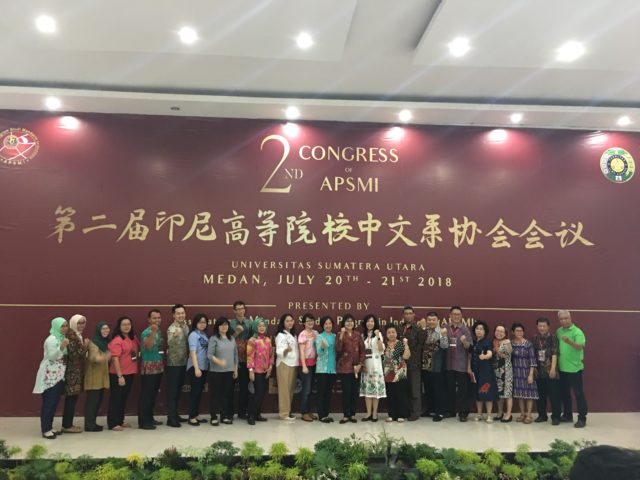 Semoga Para Kaprodi dapat memajukan dan mengembangkan Program Studi Pendidikan Sastra China dalam melaksanakan Tridarma perguruan tinggi.