MARIA CURIE-SKLODOWSKA UNIVERSITY IN LUBLIN, POLANDIA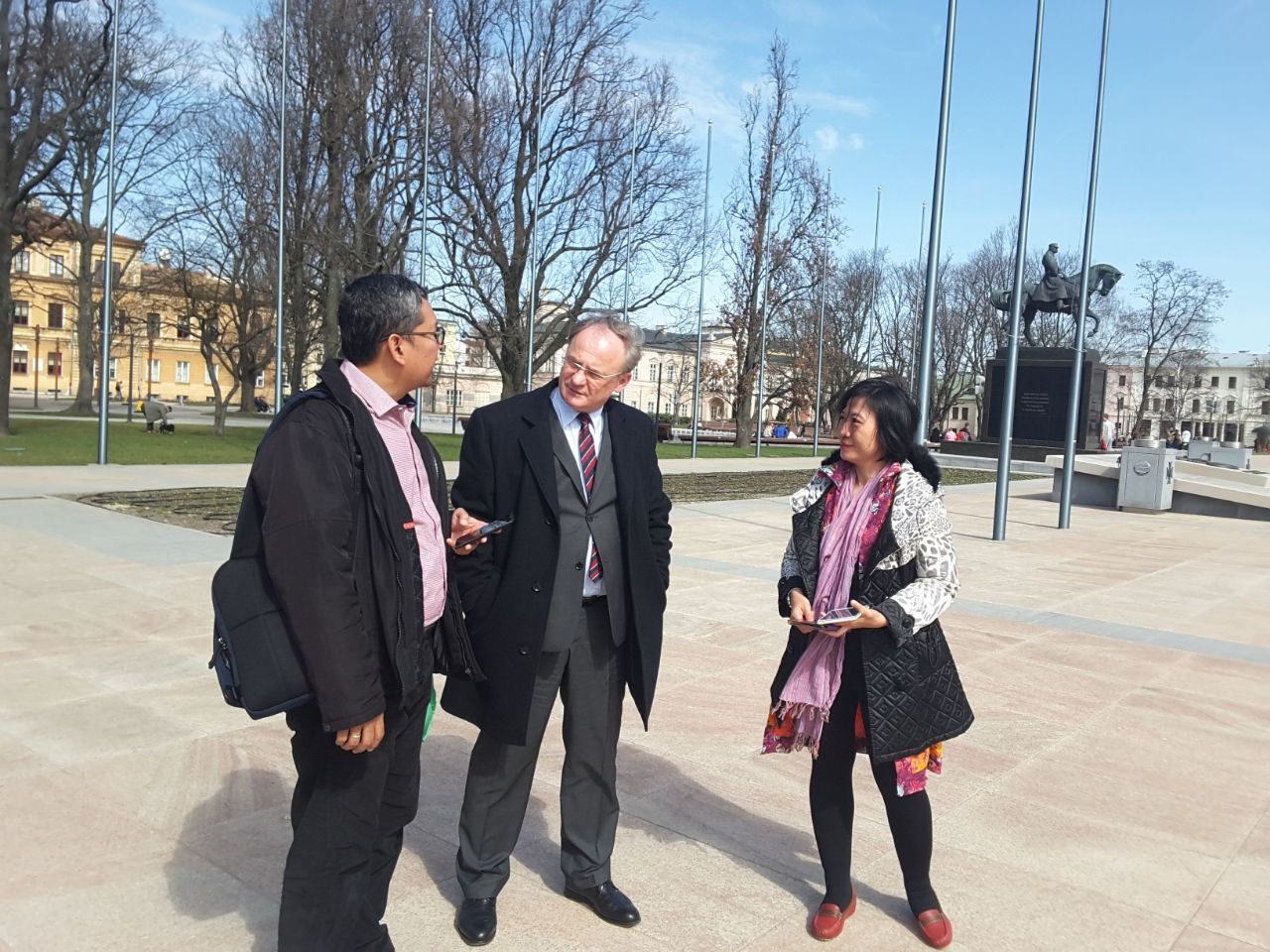 Pada tanggal 4 April 2018, Prof. Tirta Nugraha Mursitama (International Relations Department), Dr. Shidarta (Business Law Department), dan Mrs. Yi Ying (Chinese Studies Department) diterima oleh Prof. MAREK PIETRAŚ, Director of International Relations Department, Faculty of Political Science, UMCS. Prof Pietras menawarkan kesempatan visiting Profesor kepada Prof. Tirta karena kesamaan dalam latar belakang penelitian dan bidang ilmu.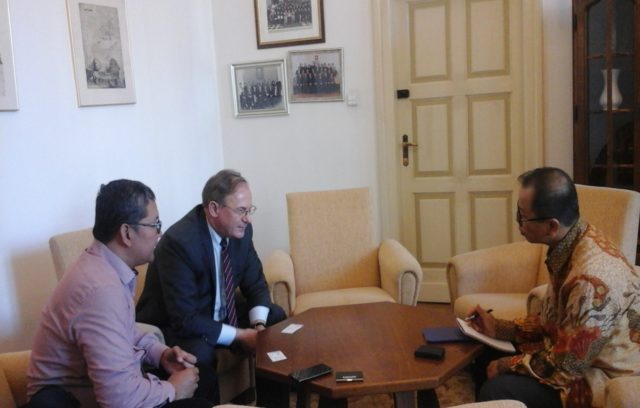 Selain itu tim BINUS juga menawarkan kesempatan Prof. Pietras untuk menjadi visiting Profesor di Hi dan BL juga dan Beliau menyambut dengan hangat dan antusias. Beliau juga ditawarkan untuk menjadi reviewer jurnal JAS karena rencana BINUS JAS akan diarahkan ke SCOPUS sehingga butuh reviewer dari berbagai benua.
Dalam diskusi juga dibahas peluang kerjasama untuk outbound dan inbound bagi mahasiswa BINUS serta guest lecturer bagi dosen BINUS. Sehubungan dengan adanya kegiatan Taiwan Studies Project juga meminta pandangan Beliau terhadap hubungan internasional antara kedua Negara tersebut dan bagaimana menyikapinya. Diskusi dengan Beliau juga melahirkan ide dalam penyusunan modul Taiwan Studies Project karena wawasan Beliau yang luas sehingga menjadi masukan pada saat penyususnan modul.