Signing MOA between BINUS University and Taipei Economic and Trade Office
Acara penandatangan MOA antara kedutaan besar Taiwan dan Binus University dihadiri oleh Mr. Bernard Gunawan selaku CEO Bina Nusantara, para wakil rektor Binus University dan para Binusian Leaders. Kerjasama kedua negara ini dilaksanakan pada Rabu, 8 November 2017 dimulai pukul 10.00-11.00 di Exhibition Hall lantai 3 di Kampus Anggrek, Binus University.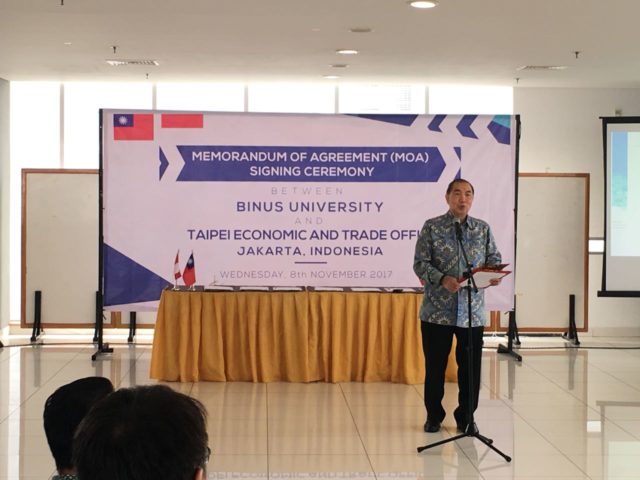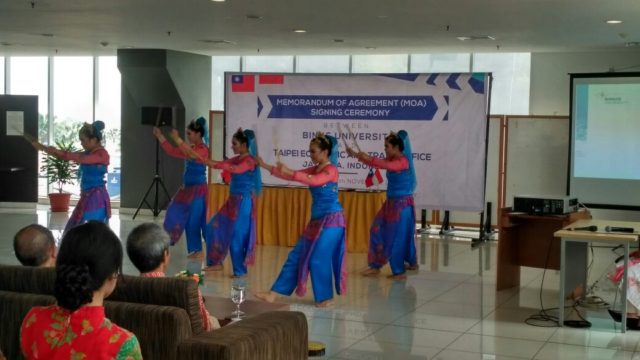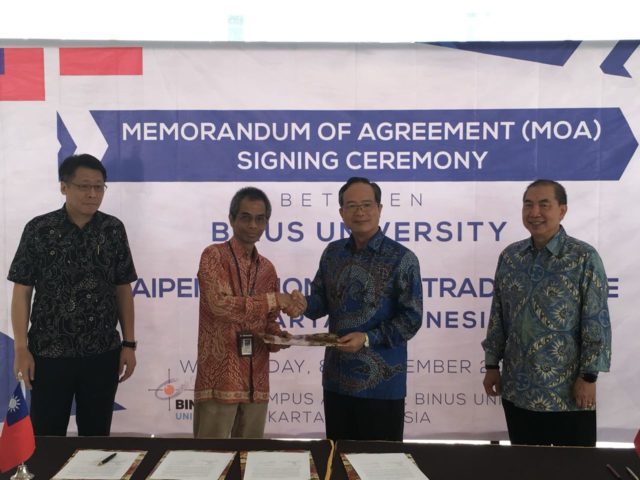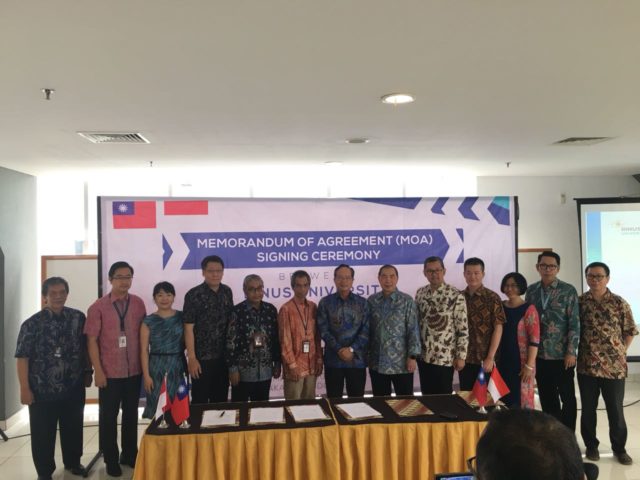 Diharapkan setelah penandatangan MOA ini, terjalinnya hubungan baik antar kedua negara dan berbagai pihak yang terkait. Termasuk hubungan Mahasiswa/i Sastra China yang sedang study abroad di Taiwan melakukan kegiatan 3+1 tahun pembelajaran.